Here's a breakdown of one-game DFS contests for the Week 4 Monday Night Football matchup featuring the Cincinnati Bengals at Pittsburgh Steelers at 8:15 p.m. ET on ESPN.
Cash Game Strategy
Ideally, you would like to get in each team's starting quarterback and No. 1 running back, and Andy Dalton, Mason Rudolph, Joe Mixon, and James Conner each have top-five median projections in our DraftKings Showdown Models.
However, there is little in the way of punt options who can be relied on for snaps. So DraftKings lineups work better when you go with Tyler Boyd, whose median projection is top-five and a point less than Dalton, over Dalton, with Rudolph, who has the top Projected Plus/Minus in our models among them in the MVP slot.
A Rudolph-Mixon-Conner-Boyd core leaves enough room for each team's kicker — Chris Boswell for the Steelers and Randy Bullock for the Bengals — who each have top-six floor projections.
On FanDuel, Dalton, Rudolph, Conner, and Mixon fit and leave $6,500 for the last spot. The clear choice there is second-year breakout candidate and former Rudolph college teammate James Washington, who ran a pass route on 34 of Rudolph's 35 dropbacks last week as he took over the suddenly-catch-averse Donte Moncrief's former role.
Core GPP Plays
Note: These are in addition to the players already mentioned in the cash write-up and generally has a focus on pass-catchers. On FanDuel, QBs generally make for the top plays in the 1.5x slot because the half PPR format creates a wider gap in scoring between QB and RB/WR/TE; on DraftKings, a RB/WR/TE who hits the 100-yard bonus is the ideal play.
RB James Conner, Steelers: Despite a slow start, Conner has handled 70% of Pittsburgh backfield carries and notched 3.7 receptions per game. Against a Bengals defense hat is ranked 28th against the run in Pro Football Focus' team grades, Conner has the top ceiling projection on the slate. As a home favorite, Conner's matchup is stronger than Mixon's, as the Steelers are ranked third in run defense by PFF.
WR Juju Smith-Schuster, Steelers: Targets have been in the 7-8 range in each game but he still has at least 78 yards in each. He owns the second-highest ceiling projection in our models.
WR Tyler Boyd, Bengals: Has at least 10 targets, six catches, and 60 yards in each game and will match up with Steelers nickel corner Mike Hilton, who has allowed the most yards per route (1.97) among Pittsburgh's three starting cornerbacks.
Correlations/Stacks
Individual player correlations are from the past 12 months and can be found in the player cards in our NFL Player Models. Team positional correlations can be found in our NFL Correlations Dashboard.
Steelers
Conner-Samuels +0.63
Steelers RB1-Opposing RB1 +0.59
Steelers RB1-WR1 +0.53
Steelers QB-DST +0.45
Steelers QB-Opposing QB +0.29
Steelers QB-RB1 +0.24
Steelers RB1-WR2 -0.29
Conner-Washington -0.40
Steelers WR1-WR2 -0.47
Smith-Schuster-Washington -0.51
The Steelers tend to feed their top RB and WR, so don't shy away from Rudolph-Conner-Smith-Schuster stacks. Because Washington is a high aDOT guy (15.6), his production will most likely to eat into the rest of the skill position players' numbers. Conner's pass-catching acumen should ensure he isn't game-script dependent, which explains the strong RB1-opposing RB1 correlation.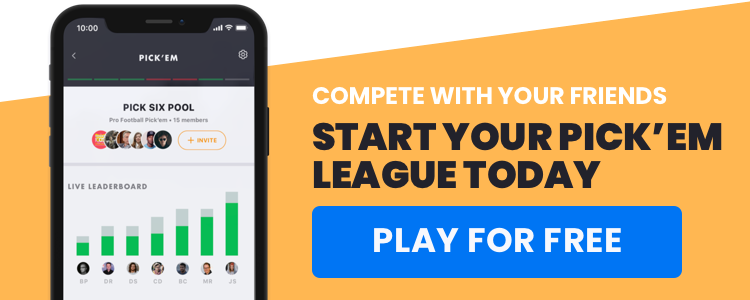 Bengals
Dalton-Bullock +0.75
Dalton-Eifert +0.75
Dalton-Ross +0.71
Mixon-Bullock +0.45
Mixon-Tate +0.38
Dalton-Boyd +0.33
Dalton-Bernard +0.31
Dalton-Uzomah -0.21
Mixon-Bernard -0.21
Bengals RB1-Opposing RB1 -0.26
Dalton-Mixon -0.43
Mixon-Ross -0.48
Mixon-Eifert -0.90
The Bengals correlations show game-script dependency, as the team's most negative marks tend to involve Mixon and members of the passing game. Even though Cincinnati's RB1-DST correlation since the start of last season (+0.06) isn't strong enough to list above, it makes sense to pair Mixon with it, as well as Bullock, rather than going heavy on the Bengals' passing game in Mixon lineups.
Leverage
Players whose production would benefit owners more than expensive or highly-owned players. Kickers and D/STs generally make for strong leverage plays, but those who stand out will be highlighted below.
RB Giovani Bernard, Bengals: Has played roughly 40% of Bengals backfield snaps each of the last two weeks.
RB Jaylen Samuels, Steelers: Though he oddly saw fewer touches (0) than Benny Snell (3) last week, Samuels has played 14-23 snaps each week and has a 33% share of the backfield's red zone carries.
Bengals DST: The contrarian pivot off of Steelers DST, the Bengals have a higher median and ceiling projection than Pittsburgh despite being a road underdog as they go up against Rudolph making his second pro start.
Dart Throw Rankings
Ranking the low-cost, complementary players not already discussed in the leverage section by likelihood of having a worthwhile fantasy stat line.
TE Tyler Eifert, Bengals: Has seen a team-leading 25.0% of the Bengals' red zone targets.
WR Auden Tate, Bengals: Ran a route on 34 of Dalton's 40 dropbacks last week and posted a 6-68 line while moving into third place on the team in target share (15%) and air yard share (17%).
WR James Washington, Steelers: Second on the Steelers in air yards, but as good of a value thanks to a higher price tag.
WR Diontae Johnson, Steelers: Ran a route on 26 of Rudolph's 40 dropbacks last week and has drawn between four and six targets in each of the first three games of his rookie season.
TE Nick Vannett, Steelers: Likely to start at tight end for Vance McDonald (shoulder, doubtful).
TE C.J. Uzomah, Bengals: Pass routes have dropped from 27 to 20 to 9, respectively, over the first three weeks.
TE Zach Gentry, Steelers: After playing 10 snaps and ran seven routes last week, he could see his role increase even more as the team's No. 2 tight end, since even though he's a rookie, he's spent all offseason with the team unlike newcomer Vannett.
WR Johnny Holton, Steelers: Has run 2-6 routes each week and has three targets on the season, which have averaged a depth of 29.0 yards.
RB Benny Snell, Steelers: Played only three snaps last week but carried the ball on all three.
WR Alex Erickson, Bengals: Ran just three routes last week after running 10 each in Weeks 1 and 2, but does retain some value as the Cincinnati's primary punt returner.
WR Ryan Switzer, Steelers: The Steelers version of Erickson has sen his routes dip from 39 to 13 to 0, respectively, in Weeks 1-3.
TE Drew Sample, Bengals: 2019 second-round pick whose usage has been all over the map: 0 routes in Week 1, 12 in Week 2, 3 in Week 3.
Samaje Perine, Bengals: One snap in Week 1, four in Week 2, none in Week 3.
WR Damion Willis, Bengals: Went from starting in Week 1 to playing exclusively on special teams by Week 3.
WR Donte Moncrief, Steelers: Relegated to watching from the sideline last week after hauling 3-of-11 targets for 7 yards in Weeks 1-2.
Pictured above: Pittsburgh Steelers wide receiver JuJu Smith-Schuster (19)
Photo credit: Charles LeClaire-USA TODAY Sports