Daily Fantasy Sports Lineup Builder
The Lineup Builder in our Player Models allows you to generate multiple lineups at once and export to FanDuel and DraftKings contests.
You Control the Variables
Filters can be added and adjusted to limit the player pool and better optimize your lineups. Filter options include trends you have created using the Trends tool, ceilings and floors for applicable sports, Player Model ratings, and many more.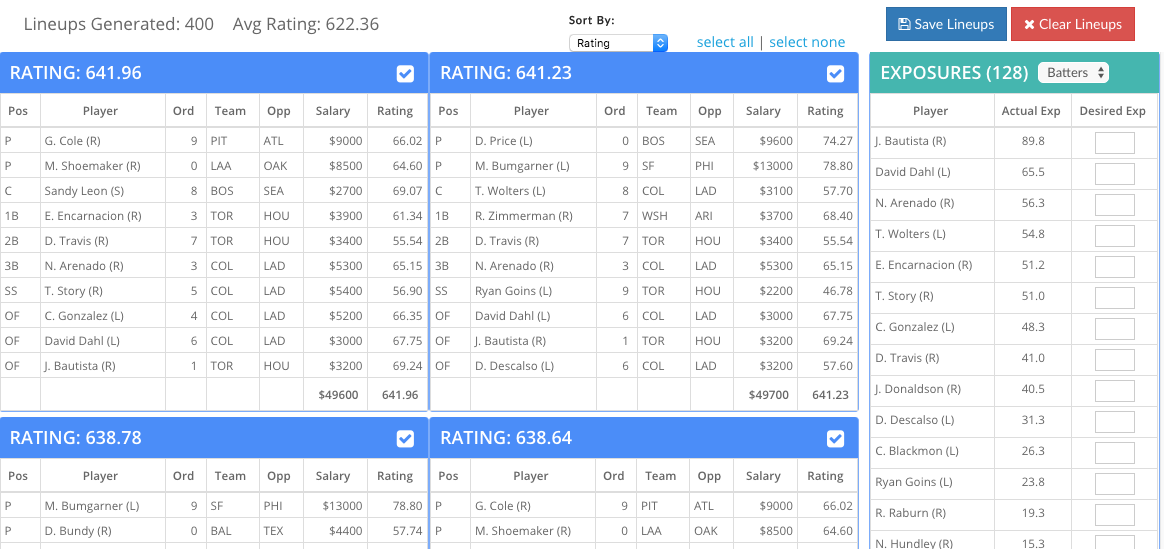 Manage Your Exposure
Exposures – the percentage of lineups a specific player is in – can be set in Player Models before using the Lineup Builder or adjusted in the Lineup Builder tool. Before generating lineups, you can set the maximum exposure you want for any specific player.