An integrated system that improves your DFS decision-making power
Data-driven Insights and Analysis
Our data and content power the tools
The tools empower the user
Vegas Odds
Projections
Player Injuries
Weather
Lineup Updates
News
Projected Ownership
Models
Trends Research Tool
Lineup Builder
Lineup Optimizer
Stacks Builder
Multi-lineup Tool
On/Off Court Tool
Matchups Tools
Vegas Dashboard
Ownership Dashboard
Pro Video Webinars
Lineup Reviews
Model Previews
Slate Breakdowns
DFS Strategy
Player News
Models are fully customizable, allowing you to create your own model based on stats and factors you think are important.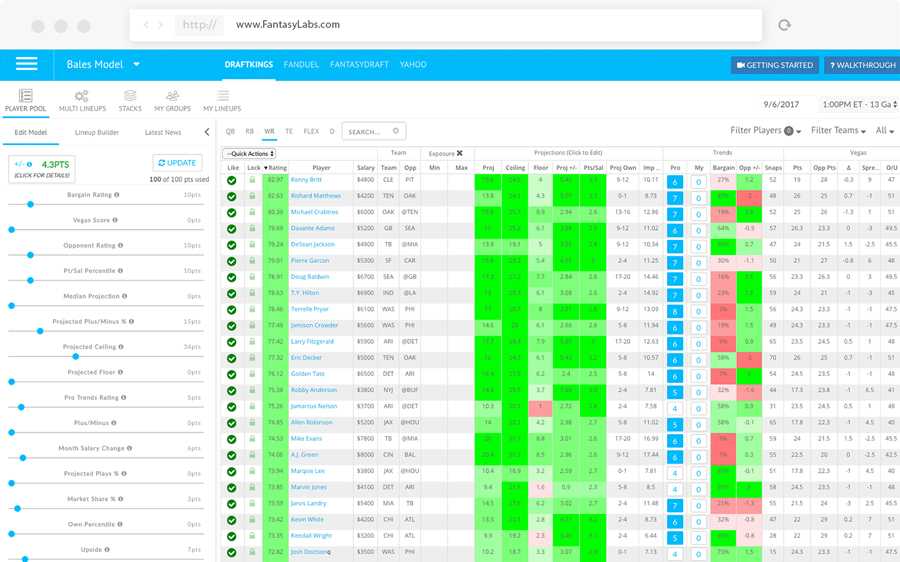 Build Smarter Fantasy Sports Lineups
Create groups of players, set their exposure for building up to hundreds of lineups, sort lineups by projected ownership, and much more.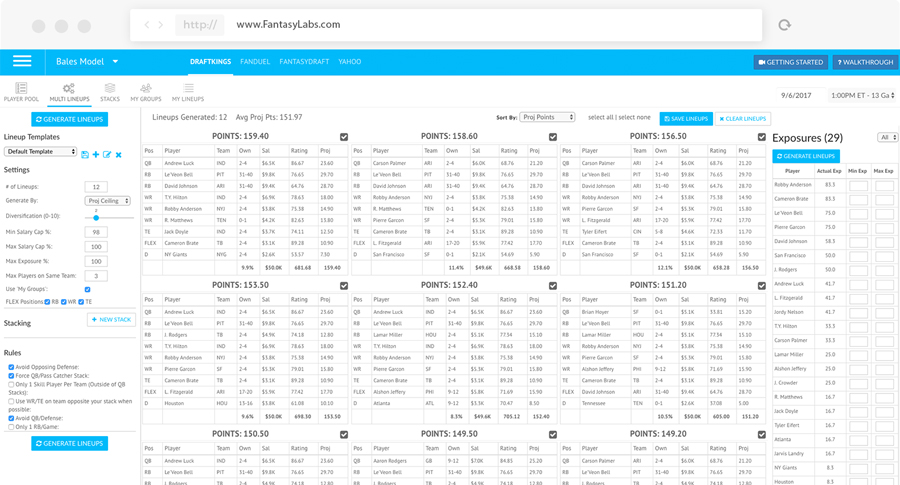 Optimize Hundreds of Lineups in Seconds
Anything from a pure optimization to a highly customized portfolio of lineups based on your own projections, rules, and settings.
Dynamic Fantasy Research Tools
Instantly query a database which includes player statistics, pricing and ownership history, unique game data, and other advanced metrics to quickly identify indicators of value or low ownership.
Insights from Industry-leading Experts
Pro DFS players provide lineup reviews, exclusive podcasts and in-depth fantasy strategy content to help you improve your game.
Start building smarter daily fantasy sports lineups