This is a breakdown of one-game DFS contests for the NFC Divisional Round matchup featuring the Seattle Seahawks at Green Bay Packers on Sunday at 6:40 p.m. E.T on FOX. Be sure to check our Models up until kickoff for up-to-date projections that reflect the latest breaking news.
Cash Game Strategy
With Aaron Rodgers showing signs of wear, Aaron Jones put the offense on his back, finishing tied for the league lead in touchdowns from scrimmage (19). The extra salary dollars you save by going with Jones rather than one of the other studs in the Captain spot unlocks the ability to also jam in Russell Wilson, Davante Adams (or Rodgers), Marshawn Lynch and Jamaal Williams if you punt the last spot with Marcades Lewis, who is only $200 and rates as a top-six value in our DraftKings Showdown Models.
And in regard to Rodgers vs. Adams, I'm comfortable going with Adams here, as Rodgers' yards per attempt average dipped below 6.0 over the second half of the season.
Wilson is the best bet at the MVP slot on FanDuel, where there is no penalty for spending up at the 1.5x slot while quarterbacks benefit as the only skill position not negatively affected by the site's half PPR scoring. The Wilson-Jones-Adams-Lynch-Williams configuration fits under the cap here as well.
Core GPP Plays
Note: These are in addition to the players already mentioned in the cash write-up and generally has a focus on pass-catchers, though sometimes players from the cash section will be re-highlighted as appropriate. On FanDuel, QBs generally make for the top plays in the 1.5x slot because the half PPR format creates a wider gap in scoring between QB and RB/WR/TE; on DraftKings, a RB/WR/TE who hits the 100-yard bonus is the ideal play.
WR Davante Adams, Packers: Adams has seen double-digit targets in seven of his last eight games, averaging 11.4 over that span. He's the No. 1 ceiling play in our models.
RB Aaron Jones, Packers: The touchdowns should continue to be plentiful for Jones against a Seahawks defense that has allowed multiple rushing scores in four of its past five games.
WR D.K. Metcalf, Seahawks: The matchup sets up better here for Metcalf than Tyler Lockett, who figures match up with stingy veteran Tramon Williams in the slot. Metcalf has posted 70 yards and/or a touchdown in eight of his past 10 games.
Correlations/Stacks
Note: Individual player correlations can be found in the player cards in our NFL Player Models. Team positional correlations can be found in our NFL Correlations Dashboard. Unless otherwise noted, all player correlation data is from the past 12 months and team correlation data is from the start of 2019.
Seahawks
Wilson-Lockett +0.76
Wilson-Hollister +0.48
Wilson-Metcalf +0.44
Lockett-Metcalf +0.40
RB1-DST +0.37
Wilson-Moore +0.22
Lockett-Hollister +0.19
Metcalf-Hollister +0.10
QB-RB1 +0.07
RB1-RB2 -0.04
Wilson-Turner -0.28
Wilson-Myers -0.30
RB1-TE1 -0.34
Wilson-Seahawks DST -0.50
This is a good spot for Lynch-Seahawks DST stacks. Green Bay's run defense saw a jump from from 29th to 18th in schedule-adjusted efficiency over the second half of the season, according to Football Outsiders' DVOA metric, and Lynch may need some help from his defense given the state of their offensive line.
Packers
Adams-Allison +0.59
Rodgers-Graham +0.55
Rodgers-Adams +0.49
Rodgers-MVS +0.48
Rodgers-Lazard +0.43
Rodgers-Allison +0.40
Adams-Lazard +0.35
Jones-Adams +0.20
Rodgers-Williams +0.16
Jones-Packers DST +0.15
Rodgers-Crosby +0.11
Adams-Graham +0.08
Rodgers-Jones -0.07
Jones-Williams -0.15
Adams-Packers DST -0.23
Rodgers-Packers DST -0.43
Jones-Packers DST is the top pivot away from Rodgers-Adams. Adams has positive correlations with each of Allen Lazard, Geronimo Allison and Jimmy Graham. It makes sense to stack Rodgers, Adams and one of those three in lineups that fade Jones.
Leverage Plays
Players whose production would benefit owners more than expensive or highly-owned players. Kickers and D/STs generally make for strong leverage plays, but those who stand out will be highlighted below.
RB Jamaal Williams, Packers: Averaged 10.4 touches on a 39% snap rate during the regular season.
Packers DST: Wilson was sacked 48 times during the regular season, tied for most in the league.
RB Travis Homer, Seahawks: Expected to see a reduced workload but figures to sub in for Lynch in the pass game if Seattle falls behind.
Dart Throw Rankings
Ranking the low-cost, complementary players not already discussed in the leverage section by likelihood of having a worthwhile fantasy stat line.
TE Jacob Hollister, Seahawks: Green Bay ranks 24th in DVOA vs. tight ends.
TE Jimmy Graham, Packers: Seven targets in Week 17 were his most since September, and the Seahawks are allowing an NFL-high 25% target rate to opposing tight ends.
WR David Moore, Seahawks: Not as locked in as the clear-cut No. 3 wide receiver with Jaron Brown (knee) and Malik Turner expected back.
WR Geronimo Allison, Packers: Generally in on two-thirds of the pass plays.
WR Malik Turner, Seahawks: Played ahead of Moore at times before getting concussed.
TE Robert Tonyan, Packers: Good matchup but only plays 10-20% of the pass snaps.
WR Marques Valdez-Scantling, Packers: Bit role as the No. 4/5 wideout.
WR Jake Kumerow, Pacers: Ditto.
TE Marcedes Lewis, Packers: Low-upside cash game punt.
WR Jaron Brown, Seahawks: Fell behind Moore and Turner in the pecking order.
RB Tyler Ervin, Packers: Return man/No. 3 running back.
TE Luke Willson, Seahawks: Zero catches in his last three games.
FB Nick Bellore, Seahawks: Two touches and a touchdown in 14 games.
RB Robert Turbin, Seahawks: Two snaps last week.
FB Danny Vitale, Packers: Twelve targets and a carry in 15 regular-season games but uncertain to play (knee/illness).
TE Tyrone Swoopes, Seahawks: Non-factor as the No. 3 tight end.
TE Jace Sternberger, Packers: He would likely be scratched if Vitale suits up.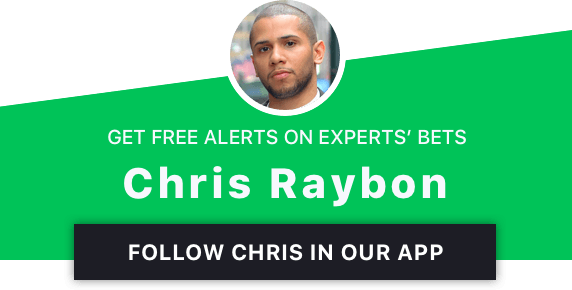 Chris Raybon finished No. 4 in FantasyPros' weekly fantasy football rankings accuracy contest in 2019. He is a Senior Editor and NFL analyst at the Action Network, as well as a co-host of "The Action Network" on Sirius XM Fantasy Radio on Thursdays and Fridays at 10 a.m. ET. He also hosts the weekly NFL Betting edition of The Action Network Podcast and is featured each week on The Fantasy Flex edition of the pod, as well. He has watched every snap of every NFL game since 2010 — even the kneel downs. Follow him on Twitter @ChrisRaybon and be sure to read about how he quit his accounting job and got paid to watch sports.