The NBA Player Models are the lifeblood of our NBA product. They house our projections for each player, but that's just the beginning of what you'll find inside. You'll also find our Trends tool and so much more.
Let's dive into our models, going position-by-position, looking at guys with some of the highest Ceiling Projections, along with players who are standing out as values with our predictive Projected Plus/Minus metric.
Also, don't forget that for large-field tournaments, you can utilize our Lineup Optimizer to effortlessly create up to 150 lineups, or use our Lineup Builder if you like to hand-build your lineups.
Note: Projections and Leverages Scores/Ratings may change throughout the day after this article is posted. The NBA DFS landscape changes quickly. Consult the Player Models directly for any updates as we get closer to lock.
Point Guard
Top Ceiling: Stephen Curry vs. Los Angeles Clippers – $10,000 DraftKings, $10,000 FanDuel
Curry checks in with a ceiling of 71.08 DraftKings fantasy points and 66.8 FanDuel fantasy points, which leads Thursday night's short slate at point guard. The two-time MVP exceeded his expectation by +1.8 points on FanDuel and 2.09 points on DraftKings in Tuesday's win over the Lakers and has a Projected Plus/Minus of +3.12 against the Clippers here on FanDuel.
With Klay Thompson still sidelined, Curry's Usage Projection remains strong at 34.37, and given his large body of work, you'd expect him to see positive regression to the mean after shooting 25% from three against the Lakers.
---
Top Value: Jordan Poole vs. Los Angeles Clippers – $5,500 DraftKings, $5,200 FanDuel
After being projected as the top value play at point guard on Tuesday and responding with a 20-point night in the scoring column, Poole is once again projected to provide over six times his salary on both sites. We project the young Warriors guard to see a Usage Rate of 25.96, though judging by his 31.8% Usage Rate on Opening Night, there is the potential for much more here.
Poole has one of the biggest ceilings in this price range at over 45 fantasy points on both sites, making him a strong play.
Shooting Guard
Top Ceiling: Andrew Wiggins vs. Los Angeles Clippers – $5,900 DraftKings, $6,900 FanDuel
This slate is strange given its just three games, and there is so much disagreement between the two sites on position eligibility. The top ceiling on the slate out of players who are universally eligible as shooting guards, aside from Poole, is his teammate.
Wiggins' ceiling against the Clippers is projected to be just over 43 fantasy points, and as a result, he carries in a projected Usage Rate of 22.9%. Though Los Angeles ranked sixth against the three a season ago, Wiggins has improved his shooting from outside over the past two years, hitting 38% of the shots he took beyond the arc in 2020-21 and 40% on opening night against the Lakers.
He is a great leverage play here, checking in with a 79% Leverage Rating.
---
Top Value: Grayson Allen vs. Miami Heat – $4,400 DraftKings, $4,100 FanDuel
Though Allen didn't shoot all that well on Tuesday, he did play 28 minutes, and we project him to see 32 here against the Heat in the Bucks' second game of the season. Still, down Donte DiVincenzo, Milwaukee is trying everything it can at guard and should be expected to trot out Allen for a hefty workload now that Jrue Holiday has been ruled out with a heel injury.
Allen's Projected Plus/Minus on FanDuel is a whopping +9.8, while he carries with him a mark of +6.3 on DraftKings, which is still superb. He is a candidate to get you 6X on this slate.
Small Forward
Top Ceiling: Jimmy Butler vs. Milwaukee Bucks – $8,300 DraftKings, $9,100 FanDuel
Butler's ceiling of over 62 fantasy points on both sites makes him the top universal ceiling play at small forward. The Bucks' defense looked vulnerable against the Nets, allowing 44% shooting and some easy points inside to Nic Claxton, so there is little reason to believe Butler can't get off to a good start here in his 11th season. With Projected Ownership around the 21-25% range, Butler carries with him an 82% Leverage Score as well.
---
Top Value: Jordan Nwora vs. Miami Heat – $3,700 DraftKings, $4,300 FanDuel
Nwora should once again be a popular value play on Thursday night at a low price, given his 26 minutes against the Nets on Tuesday and his 15-point, six-rebound outing. Our model projects Nwora to eclipse the 10X salary mark on DraftKings and be worth 8.9 Pts/Sal on FanDuel with a resounding +21.43 Projected Plus/Minus.
Miami's interior defense a year ago was suspect, and Milwaukee will have limited options with which to attack it with Bobby Portis and Semi Ojeleye already ruled out.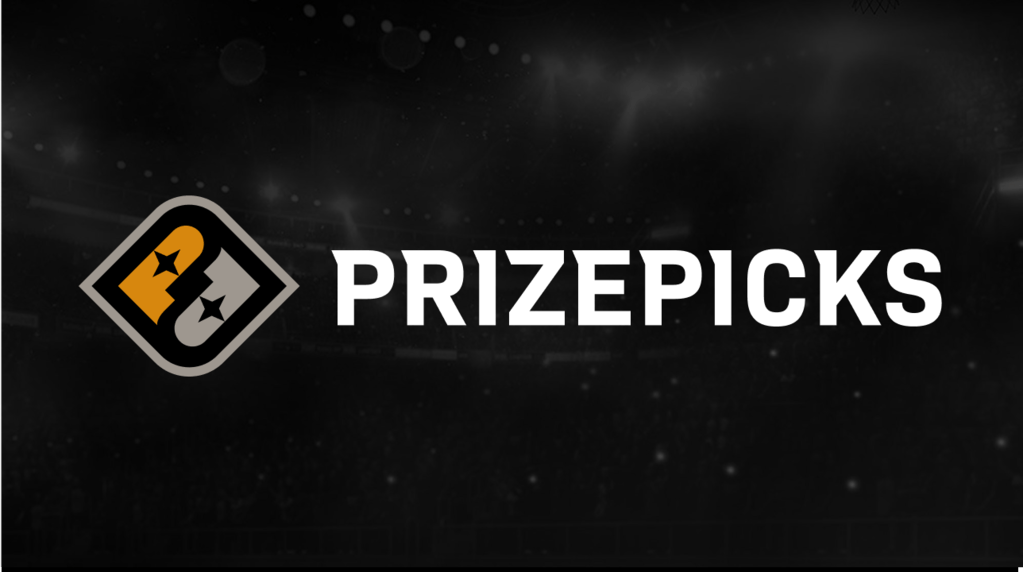 Get Your First Deposit Matched Up to $100!

Sign up and deposit up to $100

Your deposit will be fully matched

New users only
Power Forward
Top Ceiling: Giannis Antetokounmpo vs. Miami Heat – $10,300 DraftKings, $11,300 FanDuel
Antetokounmpo is projected to be one of the most rostered players on this short three-game slate, and it's with good reason. Our models project the star forward to have a ceiling of 76.76 points on FanDuel and 78.89 points on DraftKings, unsurprisingly making him the highest-upside play at all positions.
Antetokounmpo averaged 23.5 points and 15 rebounds in the playoffs last year against Miami and will look to return to that level of dominance with several players missing for Milwaukee.
---
Top Value: Otto Porter vs. Los Angeles Clippers – $4,300 DraftKings, $4,000 FanDuel
Porter played just 12 minutes on Opening Night for his new team, but with the Clippers running out a smaller lineup than the Lakers, it's very possible he plays more here. We project Porter to play 22.85 minutes with a 19.36% Usage Rate, and his Projected Plus/Minus is +7.67 on FanDuel and +4.07 on DraftKings, making him the best value play at forward not named Jordan Nwora.
Center
Top Ceiling: Clint Capela vs. Dallas Mavericks – $7,200 DraftKings, $7,600 FanDuel
Capela enters with a ceiling of 59.13 points on DraftKings and 58.68 on FanDuel, helping him beat out Bam Adebayo to be the highest-upside center on this slate. The Mavericks ranked 16th in rebounding rate a season ago, and Capela will be competing with an undersized Dwight Powell on the boards.
With the Mavericks' suspect perimeter defense a season ago, the Hawks should shoot the ball plenty here, opening the door for plenty of rebounding opportunities. Capela has averaged roughly 32 fantasy points per game over the past calendar year on both sites and should have the potential to boom here.
---
Top Value: Ivica Zubac vs. Golden State Warriors – $5,000 DraftKings, $4,200 FanDuel
Attacking the Golden State Warriors' interior defense was a winning strategy last season, so it's no surprise to see Zubac with a Projected Plus/Minus of +11.61 on FanDuel and roughly 28 fantasy points on both sites. Because of the price differential, you're going to get more bang for your buck on FanDuel, but with slim pickings in the bargain bin at center, he's the top value option no matter where you're drafting.
Zubac is projected to see 27.92 minutes here for Ty Lue's Clippers.