The MLB Breakdown offers data-driven analysis using the FantasyLabs Tools and predictive metrics to highlight notable players. 
Saturday's large main slate features 12 games starting at 7:05 p.m. ET or later to kick off another late summer weekend of baseball action.
As of this morning, it appears rain should not factor into the slate and all games should play clean.
MLB DFS Pitching Picks
MLB DFS Stud Picks
Logan Webb ($9,100) San Francisco Giants (-250) vs. Pittsburgh Pirates

San Francisco Giants pitcher Logan Webb jumps to the top of our player models and rates as one of the best pitchers on Saturday's slate.
Webb, who in 23 starts has a 10-5 record with a 3.17 ERA, 19.9% K rate and a 1.15 WHIP, looks to have an ideal matchup against the struggling Pittsburgh Pirates, who have a three-run implied total. Projected for 6.71 strikeouts and priced at an affordable $9,100 price tag on DraftKings, Webb should be a popular choice at SP1, facing a Pittsburgh team with a 0.294 strikeout-per-at-bat average, which is the highest on the slate, and a 0.270 wOBA.
Look for Webb to be an easy choice at SP1 for Saturday.
Jacob deGrom ($10,600) New York Mets (-196) vs. Philadelphia Phillies
The most expensive pitcher on the slate, New York Mets ace Jacob deGrom looks to headline a potential pitcher's duel at Citi Field, facing Aaron Nola and the Philadelphia Phillies.
A dominant figure in the major leagues, deGrom, who recently made his 2022 season debut, has pitched 10 2/3 innings in two starts, posting a 1-0 record and a 2.53 ERA. Most of Philly's 2.8 implied run total can be attributed to deGrom, who is projected for 9.03 strikeouts, the highest on the slate, despite facing a powerful Phillies lineup with a 0.243 strikeout-per-at-bat average and a 0.319 wOBA.
Per the Trends tool, when a home favorite of -196 or greater, deGrom averages 25.34 actual DraftKings points and a +5.15 Plus/Minus and should definitely be worth the spend up, despite the tough matchup.
---
MLB DFS Value Picks
Zach Logue ($5,700) Oakland Athletics (+225) at Houston Astros

Priced at a discounted $5,700 on DraftKings, Oakland Athletics rookie pitcher Zach Logue looks to be a top value on the slate Saturday.
Logue is facing a tough Houston Astros lineup that has a 0.219 strikeout-per-at-bat average, a 0.331 wOBA and a 5.8-implied run total. Projected for 4.31 strikeouts, Logue should easily be a fantasy-relevant option, given the deep discount on DraftKings. By no means is this an easy choice. In seven starts, Logue has a 3-5 record with a 4.79 ERA, 17.2% K rate and a 1.37 WHIP.
Players should roster Logue at their own risk, but if he can minimize the damage from a vaunted Astros lineup, Logue can unlock access to ace pitching or higher-priced stacks.
---
MLB DFS GPP Picks

Corbin Burnes ($10,300) Milwaukee Brewers (-132) at St. Louis Cardinals
Milwaukee Brewers ace Corbin Burnes could be an overlooked option on Saturday's slate and projects for one of the highest ceilings. Making 22 starts this season, Burnes has an 8-5 record with a 2.45 ERA, 32.6% K rate and a 0.93 WHIP. Projected for 8.22 strikeouts, only lower than deGrom, Burnes looks to be a pivot from the Mets' ace, offering massive strikeout upside, facing a Cardinals offense with a 0.257 strikeout-per-at-bat average, and a low 3.4-implied run total.
Keep Burnes in consideration as a viable SP1 option, with slight savings in salary and win-bonus upside.
---
MLB DFS Hitters
Notable Stack
With the Lineup Builder, it's easy to incorporate stacks into DFS rosters.
Also, don't forget that for large-field tournaments, you can use our Lineup Optimizer to effortlessly create up to 150 lineups.
The top DraftKings stack in the FantasyLabs MLB Player Model, when generated by median projection, belongs to the Arizona Diamondbacks.
Christian Walker (3\4) ($4,400)
Ketel Marte (3) ($4,800)
Josh Rojas (1) ($5,000)
Daulton Varsho (5) ($4,500)
Alek Thomas (1) ($4,100)
Implied for 6.4 runs — the highest on the slate — one side of a Coors' field matchup looks to be in an ideal spot Saturday–the Arizona Diamondbacks. They're facing Rockies pitcher Jose Urena, who has struggled this season, posting a 1-3 record in seven starts with a 6.02 ERA with a 11.9% K rate and a 1.61 WHIP.
The Diamondbacks are disciplined at the plate, with 0.238 strikeout-per-at-bat average and a 0.309 wOBA, one of the highest on the slate, and should make easy work in the most hitter-friendly venue in the majors.
As previously mentioned, I prefer a hyper-correlated 1-2-3-4-5 stack when loading up bats on DraftKings. A price tag of $22,800 on DraftKings seems like an affordable stack and should also be extremely popular.
---
Top Stacking Pick from THE BAT
One of the great features of being a FantasyLabs Pro member is the ability to purchase additional items in the FantasyLabs Marketplace.
A new addition to our MLB projections is THE BAT from Derek Carty of RotoGrinders. With this purchase, you can use his projections alone or create your own aggregate projections in our Player Models.
The top DraftKings stack from THE BAT — when generated by projected ceiling — belongs to the San Diego Padres:
The Dodgers' bats are sprinkled among the top-rated options in the Tournament Model on Saturday.
The five-man 1-2-3-4-7 stack of the Padres is one of the best in the majors. They're expected to face Anibal Sanchez of the Washington Nationals, which looks to be an ideal matchup, making five starts with an 0-5 record, 7.56 ERA, 16.2% K rate and 1.56 WHIP. The Padres are disciplined at the plate, posting a 0.205 strikeout-per-at-bat average, one of the lowest on the slate, and a 0.339 wOBA and are implied for a massive 5.8 runs.
Priced at $24,400 on DraftKings, this stack becomes a somewhat expensive option, but should find salary relief in Ha-Seong Kim, who is projected to bat seventh and is priced at a discounted $3,900 on DraftKings.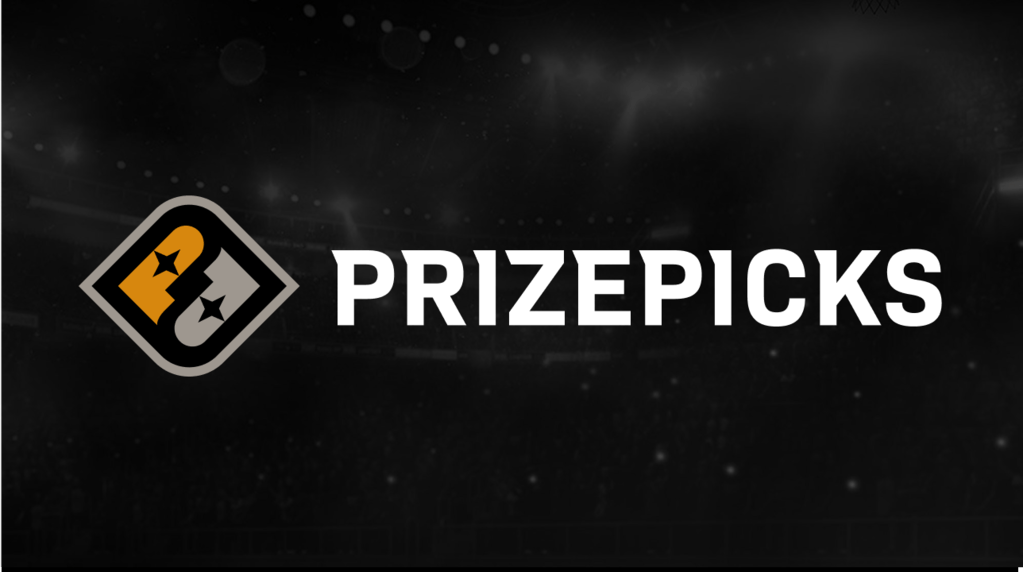 Get Your First Deposit Matched Up to $100!

Sign up and deposit up to $100

Your deposit will be fully matched

New users only
Other MLB DFS Hitter Picks
Charlie Blackmon OF ($5,000 DraftKings, $3,900 FanDuel) Colorado Rockies vs. Arizona Diamondbacks (Zac Gallen)
Removing the Diamondback and Padres in search of possible one-off plays, Colorado Rockies outfielder Zac Gallen jumps to the top as one of the highest-rated bats in the Tournament Model.
Blackmon, who is projected to bat leadoff, is slashing .262/.313/.439 with 16 home runs and should benefit from Coors Field, despite a tough matchup against Diamondbacks pitcher Zac Gallen, who has made 21 starts this season, with a 3.12 ERA, 23.9% K rate and a 1.02 WHIP, and a 7-2 record.
The Rockies are implied for 5.4 runs and should rely on Blackmon to kickstart the scoring. At $5,100 on DraftKings, Blackmon offers an expensive one-off upside.
Shohei Ohtani OF ($6,100 DraftKings, $4,000 FanDuel) Los Angeles Angels vs. Minnesota Twins (Dylan Bundy)

If we're talking about ceiling outcomes, Los Angeles Angels superstar Shohei Ohtani should be in the conversation on Saturday, as he's projected for the highest ceiling.
The superstar is projected to hit second and looks to face Twins ace Dylan Bundy, an ideal matchup, for a virtually matchup-proof Ohtani, who is slashing .253/.345/.494 with 25 home runs.
He's worth the pay-up.
Yasmani Grandal C ($3,600 DraftKings, $2,100 FanDuel) Chicago White Sox vs. Detroit Tigers (Matt Manning)

Chicago White Sox catcher Yasmani Grandal projects as the top value on DraftKings in what looks to be an ideal matchup against Matt Manning and the Detroit Tigers. Look for Grandal to be a one-off play at a powerful position, projected to bat second.
Despite the $3,600 price tag, Grandal should have plenty of opportunities to generate runs for the White Sox, who are implied for 4.8 on Saturday and should be a fantasy-viable option, slashing .203/.307/.264 with three home runs.