The MLB Breakdown offers data-driven analysis using the FantasyLabs Tools and predictive metrics to highlight notable players. 
Saturday's main slate features 10 games starting at 7:10 p.m. ET or later to kick off a late summer weekend of baseball action.
Keep an eye on the weather in Minnesota, which may have delay issues because of rain.
MLB DFS Pitching Picks
MLB DFS Stud Picks
Carlos Rodon ($9,600) San Francisco Giants (-225) at Oakland Athletics

San Francisco Giants pitcher Carlos Rodon jumps to the top of our player models and rates as one of the best pitchers on Saturday's slate.
Rodon, who in 21 starts has a 9-6 record with a 3.00 ERA, 31.9% K rate and a 1.07 WHIP, looks to have an ideal matchup against the struggling Oakland Athletics, who have a slate low 3.1-implied run total. Projected for 7.84 strikeouts and priced at an affordable $9,600 price tag on DraftKings, Rodon should be a popular choice at SP1, facing an Oakland team with a 0.267 strikeout-per-at-bat average and a 0.287 wOBA.
Look for Rodon to be a de-facto option on Saturday's slate.
Max Scherzer ($10,600) New York Mets (-134) vs. Atlanta Braves
The most expensive pitcher on the slate, New York Mets ace Max Scherzer looks to be a popular choice Saturday, even in a difficult matchup against the Atlanta Braves. A dominant figure in the major leagues, Scherzer has made 14 starts this season, posting a 7-2 record with a 2.13 ERA, 31% K rate and a 0.92 WHIP. Scherzer, who is projected for a slate-high 8.24 runs, should limit the damage from the dangerous Braves bats, who have a 0.257 strikeout-per-at-bat average and a 0.336 wOBA.
Per the Trends tool, when a home favorite of -134 or greater, Scherzer averages 25.43 actual DraftKings points and a +4.21 Plus/Minus and should definitely be worth the spend up, despite the tough matchup.
---
MLB DFS Value Picks
Michael Kopech ($7,500) Chicago White Sox (-120) at Texas Rangers

Priced at a discounted $7,500 on DraftKings, Chicago White Sox pitcher Michael Kopech looks to be a top value on the slate Saturday.
He's facing a struggling Texas Rangers lineup which has a 0.235 strikeout-per-at-bat average and a 0.309 wOBA. Projected for 7.46 strikeouts, Kopech should easily be a fantasy-relevant option with win-bonus upside Saturday, despite the lackluster season, posting a 4-7 record in 19 starts with a 3.12 ERA, 20% K rate and a 1.20 WHIP. Look for Kopech to be a salary-relief option at SP2 and a pivot from more popular options on the slate.
---
MLB DFS GPP Picks

Nathan Eovaldi ($7,300) Boston Red Sox (-145) at Kansas City Royals
Boston Red Sox pitcher Nathan Eovaldi could be an overlooked option on Saturday's slate and projects for one of the highest ceilings. Making 16 starts this season, Eovaldi has a 5-3 record with a 4.11 ERA, 23% K rate and a 1.23 WHIP, and should not benefit from playing in the hitter-friendly venue of Kauffman Stadium. Projected for 6.03 strikeouts, Eovaldi's matchup looks ideal, facing a Royals projected lineup with a 0.240 strikeout-per-at-bat average and a 0.316 wOBA despite the 4.2-implied run total.
Saturday's matchup could be a get-right spot for the former ace. Keep Eovaldi in consideration as a viable SP1 option.
---
MLB DFS Hitters
Notable Stack
With the Lineup Builder, it's easy to incorporate stacks into DFS rosters.
Also, don't forget that for large-field tournaments, you can use our Lineup Optimizer to effortlessly create up to 150 lineups.
The top DraftKings stack in the FantasyLabs MLB Player Model, when generated by median projection, belongs to the Toronto Blue Jays.
Alejandro Kirk (3) ($4,200)
Vladimir Guerrero Jr. (2) ($5,300)
Bo Bichette (5) ($4,300)
George Springer (1) ($5,100)
Teoscar Hernandez (4) ($4,700)
Implied for 4.9 runs — one of the highest on the slate — the powerful top-of-the-order Blue Jays lineup is one of the more feared units in the majors. They're facing Twins pitcher Dylan Bundy, who has struggled this season, posting a 6-5 record with a 5.04 ERA in 18 starts with a 17.9 K rate and a 1.29 WHIP.
The Blue Jays are disciplined at the plate, with 0.225 strikeout-per-at-bat average and a 0.325 wOBA, one of the highest on the slate. However, keep an eye on the weather in Minnesota.
As previously mentioned, I prefer a hyper-correlated 1-2-3-4-5 stack when loading up bats on DraftKings. A price tag of $23,600 on DraftKings seems like an affordable stack.
---
Top Stacking Pick from THE BAT
One of the great features of being a FantasyLabs Pro member is the ability to purchase additional items in the FantasyLabs Marketplace.
A new addition to our MLB projections is THE BAT from Derek Carty of RotoGrinders. With this purchase, you can use his projections alone or create your own aggregate projections in our Player Models.
The top DraftKings stack from THE BAT — when generated by projected ceiling — belongs to the Los Angeles Dodgers:
The Dodgers' bats are sprinkled among the top-rated options in the Tournament Model on Saturday.
The five-man 1-2-3-4-5 stack of the Dodgers is one of the best in the majors. They're expected to face Mike Clevinger, which looks to be a tough matchup, making 12 starts with a 3-3 record, 3.13 ERA, 23% K rate and 1.08 WHIP. The Dodgers are disciplined at the plate, posting a 0.263 strikeout-per-at-bat average and a 0.330 wOBA and are implied for five runs.
Priced at $26,700 on DraftKings, this stack becomes an expensive option, with plenty of power against a tough arm.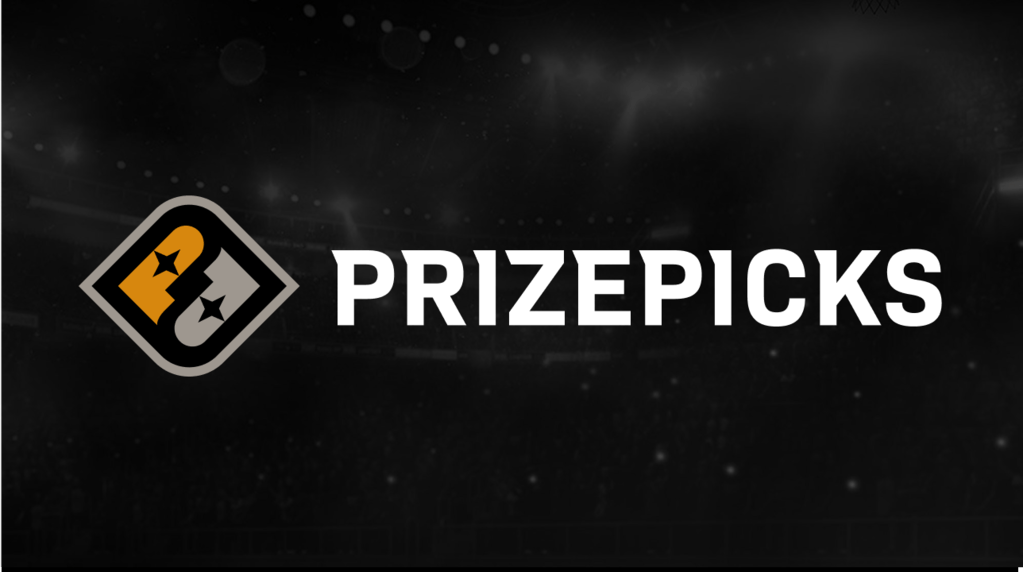 Get Your First Deposit Matched Up to $100!

Sign up and deposit up to $100

Your deposit will be fully matched

New users only
Other MLB DFS Hitter Picks
Manny Machado 3B ($5,100 DraftKings, $3,900 FanDuel) San Diego Padres vs. Los Angeles Dodgers (Andrew Heaney)
Removing the Dodgers and Blue Jays in search of possible one-off plays, San Diego Padres star Manny Machado jumps to the top as one of the highest-rated bats in the Tournament Model.
Machado, who is projected to bat second, is slashing .293/.368/.513 with 19 home runs and looks to have a tough matchup against Los Angeles Dodgers pitcher Andrew Heaney, who has made five starts this season, with a 0.77 ERA, 35% K rate and a 0.99 WHIP.
The Padres are implied for 4.2 runs, and should rely on Machado and their powerful lineup to kickstart the scoring. At $5,100 on DraftKings, Machado offers one-off upside.
Ronald Acuna Jr. OF ($5,000 DraftKings) Atlanta Braves at New York Mets (Max Scherzer)

If we're talking about ceiling outcomes, Atlanta Braves superstar Ronald Acuna Jr. should be in the conversation on Saturday, as he's projected for the highest ceiling.
The superstar is projected to hit leadoff and looks to face Mets ace Max Scherzer, a tough matchup, but Acuna is virtually matchup-proof by slashing .266/.361/.403 with nine home runs.
He's worth the pay-up.
Vinnie Pasquantino 1B ($2,100 DraftKings, $2,200 FanDuel) Kansas City Royals vs. Boston Red Sox (Nathan Eovaldi)

Kansas City Royals rookie Vinnie Pasquantino projects as the top value on DraftKings in what looks to be an ideal matchup against Nathan Eovaldi and the Boston Red Sox. Look for Pasquantino to be a one-off play, which should open up salary relief if playing higher-priced stacks, especially at the near-minimum salary of $2,100.
Projected to bat cleanup, Pasquantino should have plenty of opportunities to generate runs for the Royals, who are implied for 4.2 on Saturday.