The PGA Course Breakdown offers data-driven analysis for each week's slate, using the Fantasy Labs Trends Tool and metrics to highlight stats for the upcoming tournament.
The Genesis Invitational is over after an exciting Adam Scott win. Next up is a small-field, no-cut event for the WGC-Mexico Championship in Mexico City.
Let's dive in.
The Course
As always, I back-tested various metrics in our PGA Models to find out those that have been the most valuable at Club de Golf Chapultepec. Per our Trends tool, here's how the top 20% of golfers in various metrics have done at this course (in Plus/Minus valuation).
Historically, this course has yielded averages of 68.08 DraftKings points and a -1.81 Plus/Minus with a 42.5% Consistency Rating to the field.
Metrics that tested with at least a +1.00 Plus/Minus:
Course Adjusted Round Score: +4.51
Recent Greens in Regulation: +3.87
Long-Term Par-5 Scoring: +3.74
Recent Par-4 Scoring: +2.93
Long-Term Eagles: +2.89
Recent Par-3 Scoring: +2.67
Long-Term Driving Distance: +2.17
Long-Term Greens In Regulation: +1.71
Long-Term Par-4 Scoring: +1.62
Long-Term Par-3 Scoring: +1.50
Long-Term Birdies: +1.38
Long-Term Adjusted Round Score: +1.36
Recent Par-5 Scoring: +1.31
Long-Term Putts Per Round: +1.23
Recent Driving Distance: +1.22
Chapultepec is a 7,355-yard, par-71 course. However, it doesn't really play that long because of the massive elevation change in Mexico. The balls are going to travel much further here because of that factor. I'm sure you'll hear that over and over this week. Given the higher elevation, I won't really weigh driving distance that much this week among golfers. This course will play closer to 6,700-6,900 yards with the elevation change.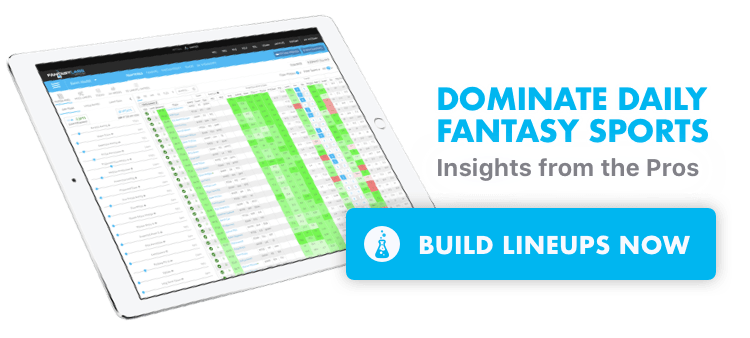 Overall, given the tree-lined fairways at Chapultepec, placement off the tee will be much more important than distance. If a golfer can hit their spots with their drives, they should be in good shape heading into their approach shot. Greens in regulation (GIR) is among the metrics that backtested the most favorable here. So, as usual, targeting strong ball-strikers should be a priority this week.
Additionally, par-4 and par-5 scoring stood out over most other metrics. There are four par 4s under 400 yards, so being able to take advantage of those short holes would be ideal. And while the two par 5s over 620 yards my seem daunting, the elevation will make them play a bit shorter.
This week seems relatively straight forward. Target strong approach players and golfers who excel on par 4s and par 5s. One golfer who stands out in this regard is Webb Simpson. Over his last 50 rounds, he ranks fourth in Strokes Gained: Approach and first and 14th in par-4 and par-5 efficiency, per Fantasy National.
Key metrics: GIR, birdie or better scoring, par-4 and par-5 scoring, Strokes Gained: Approach, Strokes Gained: Tee-to-Green.
And as usual, I like Long-Term  (LT) and Recent Adjusted Round Scores (Adj Rd) as catch-all metrics.
Pictured above: Webb Simpson
Credit:  Steven Ryan/Getty Images