Here's a breakdown of one-game DFS contests for the Week 5 Thursday Night Football matchup featuring the Los Angeles Rams at Seattle Seahawks at 8:15 p.m. ET on NFL Network and FOX.
Cash Game Strategy
Russell Wilson leads the way in floor, median, ceiling, and Projected Plus/Minus in our DraftKings Showdown Models and is the clear-cut top option for the Captain slot on DraftKings. Wilson can be paired with Jared Goff, Chris Carson, and Todd Gurley to achieve the optimal QB-RB1 core for both teams.
Given that Malcolm Brown has as many carries inside the 10-yard-line (5) as Gurley, the safest route for the last two spots is to pair Brown with a punt play that costs $3,100 or less. The top projected player in that range is Tyler Higbee, who is averaging a team-leading 40.0% share of targets inside the 10 despite missing one game.
Coming off a 68-pass-attempt game in which they got away from the run too early (11 attempts) and Goff struggled under pressure, the Rams are a good bet to try and reestablish the run, which bodes well for both Brown and Higbee, who could see an uptick in snaps as the better blocker than Gerald Everett.
FanDuel's pricing allows for the same combination of players, sans Brown.
Core GPP Plays
Note: These are in addition to the players already mentioned in the cash write-up and generally has a focus on pass-catchers. On FanDuel, QBs generally make for the top plays in the 1.5x slot because the half PPR format creates a wider gap in scoring between QB and RB/WR/TE; on DraftKings, a RB/WR/TE who hits the 100-yard bonus is the ideal play.
RB Chris Carson, Seahawks: Even though he's been pulled at times due to fumbling issues, Carson rebounded with a 26-touch, 145-yard, 0-fumble outing last week and is averaging 20.3 touches per game this season. With Penny back and Carson's fumbling issues still fresh in most people's minds, Carson will likely go lower owned than he should.
RB Todd Gurley, Rams: There's a wide range of outcomes with Gurley, which makes him a better GPP bet than usual with more ownership likely to go to the Rams' passing game than usual after Goff's 517-yard eruption last week.
Gurley is averaging just 2.8 receptions per game this season, but grabbed seven last week and should be involved in that aspect again against a Seahawks defense that has surrendered the third-most receiving yards to opposing backs (66.3 per game) and 10.6 yards per reception to the position.
WR Tyler Lockett, Seahawks: The Rams defense is okay with allowing completions as and strives to limit yards after the catch, which sets up well for Lockett (11.1-yard average depth of target) to rack up catches than it does for D.K. Metcalf (16.3), who runs lower-percentage routes and will likely need to beat the Rams over the top or in the red zone to have a useful fantasy day.
WR Cooper Kupp, Rams: Any Rams receiver is liable to go off against Seattle's zone, but Kupp has been a higher-floor, higher-ceiling receiver than Brandin Cooks and Robert Woods this season, with at least five catches in every game and 100-plus yards in each of his last three.
Correlations/Stacks
Individual player correlations are from the past 12 months and can be found in the player cards in our NFL Player Models. Team positional correlations can be found in our NFL Correlations Dashboard.
Seahawks
Wilson-Lockett +0.74
Wilson-Prosise +0.69
Wilson-Penny +0.65
Wilson-Turner +0.49
Wilson-Dissly +0.41
Carson-Myers +0.38
Carson-Seahawks DST +0.35
Wilson-Metcalf +0.24
Wilson-Moore +0.21
Carson-Penny -0.35
Wilson-Carson -0.41
Carson-Lockett -0.42
Wilson-Myers -0.57
Wilson-Seahawks DST -0.59
Carson-Dissly -0.67
Carson-Prosise -0.84
If Wilson is clicking, Tyler Lockett usually has a lot to do with it, as does Will Dissly in the red zone. If they're not, that usually means it's a Carson game with Myers field goals replacing would-be Wilson scores.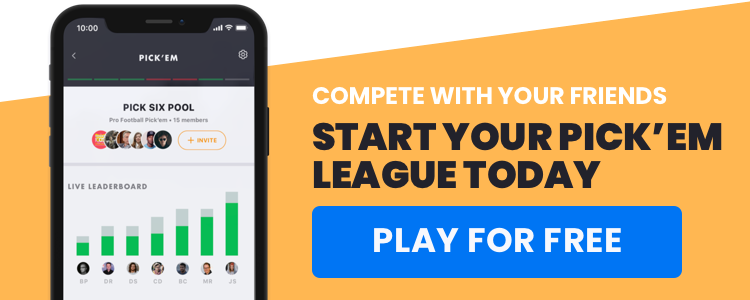 Rams
Goff-Everett +0.67
Goff-Cooks +0.52
Goff-Higbee +0.38
Gurley-Woods +0.38
Goff-Rams DST +0.22
Goff-Gurley +0.21
Gurley-Cooks -0.21
Goff-Brown -0.29
Gurley-Brown -0.38
Cooks-Woods -0.40
Gurley-Kupp -0.41
With Goff sure to garner high ownership, the strong correlations to Higbee and Everett are important to note. My strategy will be to include one or the other in a higher percentage of Goff lineups than the field, as well as using more unorthodox Goff stacks including Gurley, the DST, etc., as most combinations will likely emphasize the wide receivers.
Also note that some of the inevitably high-owned combos have reasonably strong negative correlations, notably Gurley-Kupp, Cooks-Woods, and Gurley-Cooks. Despite the negative correlation, I wouldn't hesitate to pair Gurley with Brown in hopes that the Rams overcorrect with rushing volume after last week's debacle.
Leverage
Players whose production would benefit owners more than expensive or highly-owned players. Kickers and D/STs generally make for strong leverage plays, but those who stand out will be highlighted below.
RB Malcolm Brown, Rams: Brown is a strong play for the same reasons as Gurley, and even though Gurley only handled 12 touches last week and they say they aren't managing his workload, it's a short week, so you never know. Even if Gurley is used normally, I think there's a strong chance McVay tries to return the offense's roots to a 1-2 punch featuring Gurley and Brown similar to what we saw in Week 1 and last postseason at times with Gurley and C.J. Anderson.
RB Rashaad Penny, Seahawks: Penny is essentially the more expensive version of Brown on DraftKings and is a better play on FanDuel, where both are equally priced at $7,500. As you would expect, Penny has a negative correlation to Carson, and he could pay off in a big way if Carson's ball-security issues again rear their ugly head.
Seahawks DST: If the Seahawks are able to jump out to a lead, it will put them in position to capitalize off an alarmingly mistake-prone Goff, who now has 14 interceptions and 14 fumbles in the 13 games (including postseason) since these two teams last played.
K Jason Myers, Seahawks: Has a strong negative correlation with Wilson (-0.57) and benefits if the talented Rams defense plays with renewed vengeance after getting lit up by Jameis Winston last week.
Dart Throw Rankings
Ranking the low-cost, complementary players not already discussed in the leverage section by likelihood of having a worthwhile fantasy stat line.
TE Tyler Higbee, Rams: As mentioned, he leads the team in targets inside the 10.
WR Jaron Brown, Seahawks: TD-or-bust possession receiver going against tough corners, but has caught three passes in back-to-back games and has run more routes (68) than David Moore (30) since Moore returned from injury two weeks ago.
TE Gerald Everett, Rams: Went 5-44-1 last week and will likely get more action than Higbee if the Rams fall behind.
WR David Moore, Seahawks: Has the top Projected Plus/Minus on the slate and has more air-yard upside than Brown.
WR Josh Reynolds, Rams: Ran 14 routes despite Goff dropping back 78 times last week and has caught 1-of-7 targets in four games.
TE Luke Willson, Seahawks: Ran seven routes last week.
WR Malik Turner, Seahawks: Ran six routes last week and is now fifth on the depth chart with Moore back.
RB C.J. Prosise, Seahawks: Averaged five offensive snaps per game in the two games Penny has been active.
WR Jojo Natson, Rams: Yet to play an offensive snap but handles all Rams returns.
RB Darrell Henderson, Rams: Has struggled to acclimate but the Rams could use a jolt, so maybe this is the week?
FB Nick Bellore, Seahawks: Snaps have gone 3, 4, 1, 0, respectively, in Weeks 1-4.
Pictured above: Seattle Seahawks quarterback Russell Wilson (3)
Photo Credit: Kirby Lee-USA TODAY Sports